Akron jewelry artist Adrianne Snyder started creating jewelry in 2007. Her journey started with stringing beads and evolved into creating unique art jewelry, as she began to incorporate her love of vintage treasures into her work.
Giving new essence to random "junk", her jewelry is often comprised of vintage buttons, lace, metal, and other forgotten objects. She enjoys the challenge of creating something out of "nothing" – taking what most would deem as "trash" – and breathing new life into it.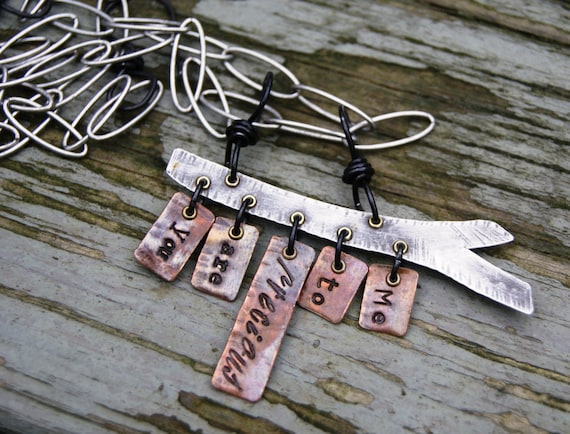 You are Precious to Me Necklace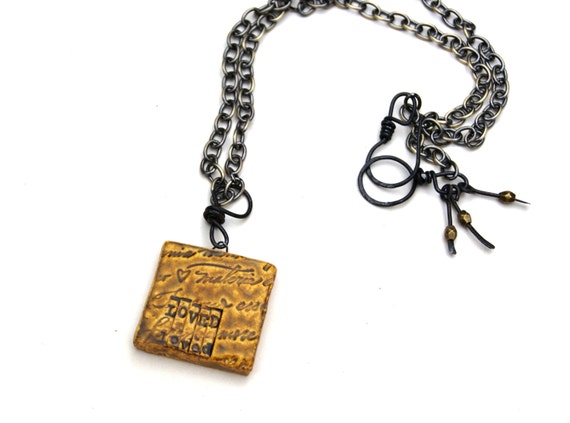 Loved Necklace

About the Artist: Adrianne Snyder
Location: Akron, OH
How did you get started?
I started making jewelry after my daughter was born. Those few months after giving birth to my children were always difficult for me and I realized that I needed a creative outlet. I started with bead-stringing and slowly progressed into metalwork and mixed-media.
How long have you been doing your art?
I've been creating my whole life. I've been making jewelry since 2007.
Do you have formal training?
I've taken a few classes and workshops, but I have not attended a formal art school.
Do you have a dedicated studio/artistic space?
Yes, in my basement. My house used to be owned by a woodworker who had previously installed work benches and pegboards! I've just about got the space all filled up – it's hodge-podgy, but I love it!
How do you come up with ideas? What is your inspiration?
I love old things, so whenever I need inspiration I make a trip to my local antique store or flea market. I'm also inspired by the beauty I experience in God's creation.
Is this what you do for a living?
No. I manage my home (which includes 1 husband, 4 kids, and 7 pets!) and am currently going to Ursuline College to get my MA in Art Therapy and Counseling.
How long does it take to do a piece?
I don't like to work on a piece for an extended amount of time. I like instant gratification in my artwork – so probably around 1- 2 hours tops.
What is your favorite part of doing your art?
I love how the time spent creating can be so relaxing, yet also so energizing. Doing my art also provides a way for me to express my inner self. I'm a pretty private person. I find it's easier for me to release my emotions and deep thoughts into my artwork.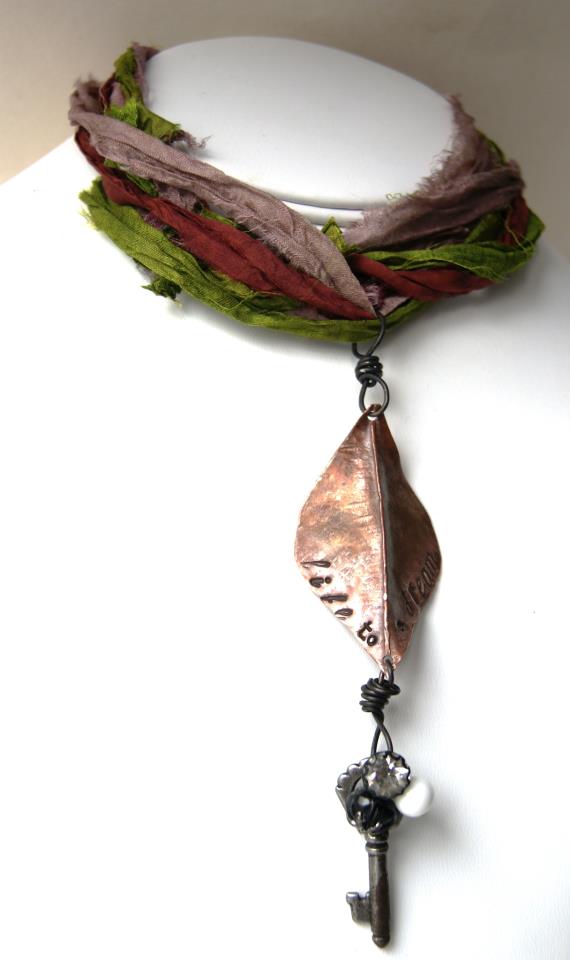 (Visited 139 times, 1 visits today)