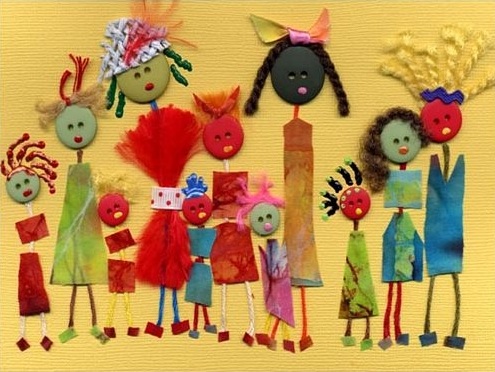 Threads Collection art greeting cards began in 1999 with the concept that providing fine art images in the form of greeting cards would be a great method of sharing art while sending a note to show you care. The chic collections feature several types of mediums, an elegant display, and a uniqueness that is sure to please.
Threads Collection is the brainchild of Alanna Inez, whose inspiration for her Threads images come from her love of fashion and paper dolls since she was a child growing up in Cleveland, Ohio. She recalls being awestruck by the beautiful, well dressed women in church on Sunday mornings. She admired their veiled hats, gloves, fur stoles, and handbags.
She uses fabric, thread, paint and other media to create a three dimensional collage vivid in color, and whimsical in nature.  Each card is a print of an original piece of art by Alanna Inez, printed on a glossy cardstock suitable for framing or sending.
(Visited 138 times, 1 visits today)