I really love this pottery by Catherine Reece. It is adorable, whimsical and fun and makes a lovely gift for a housewarming, birthday, Mother's Day or just because. Her pieces are affordable and great for nature lovers.
Ceramic pottery with hand drawn birds, praying mantis, ladybugs, cockroach, peacocks and hand stamped state key chains and handmade succulent planters. Fun and functional pottery for everyday use. Each piece is hand made and hand drawn by the artist. She enjoys creating and drawing fun and whimsical everyday functional art pieces.
Each design is individually hand drawn by the artist. Each item comes to you wrapped in brown craft paper tied with a simple pretty string and ceramic gift tag.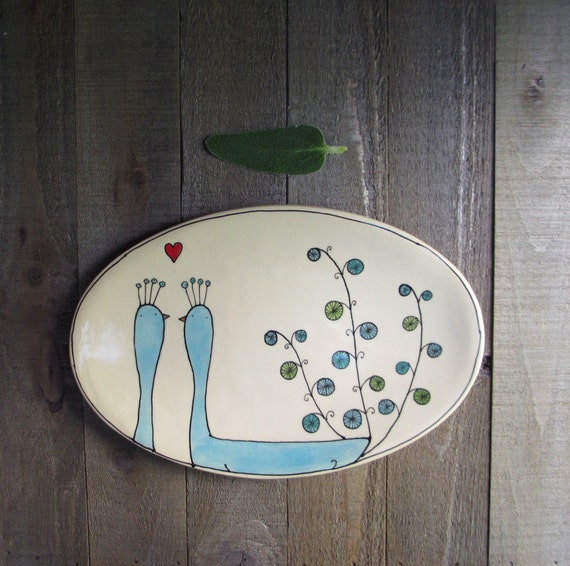 Peacocks in love dish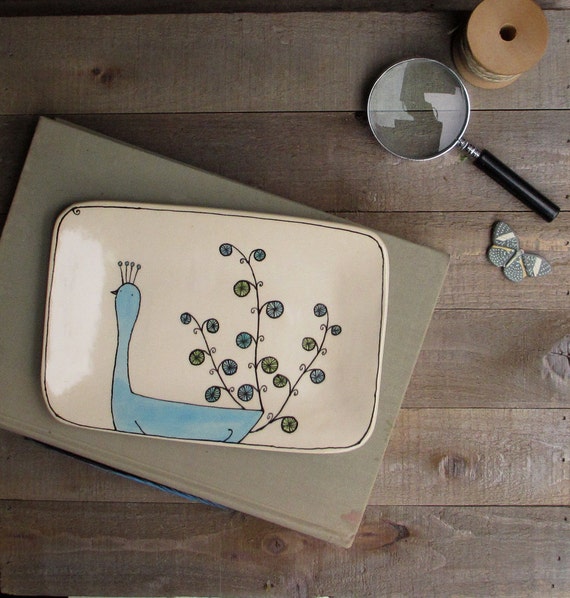 Peacock dish

(Visited 995 times, 1 visits today)