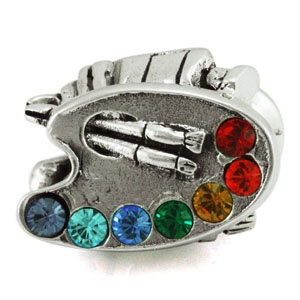 Ohm Beads are named for the symbol Ohm which is defined by Ohm Beads as "the sound of life itself.
Ohm Beads capture the sound of life itself.  Embrace your unique and imaginative spirit by collecting the most exquisite, handcrafted European style beads and accessories.  Every Ohm Beads masterpiece is created with the highest quality of solid Sterling Silver, sparkling CZ, and Pave Swarovski Crystal settings.
Captivate and reflect your mood, the season, special occasions, or new chic styles with Ohm Beads.  Their intricately detailed jewelry instantly becomes a cherished memento that makes a personal statement or tells your story.  Celebrate life's journey.
(Visited 245 times, 1 visits today)