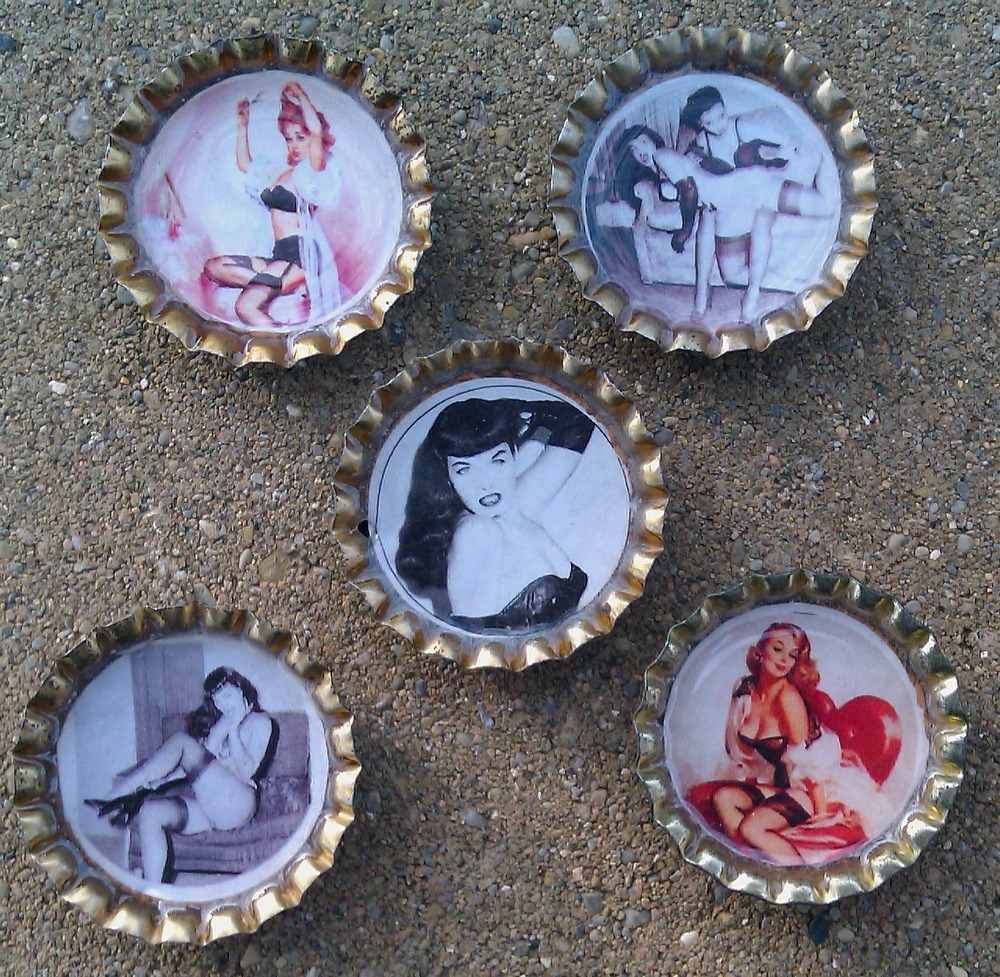 Martha Latta was born to hippie parents in the early winter of 1981. She was raised in north central Indiana on a diet of Ramen noodles, tuna helper, and potato wedges with nacho cheese, later converting to a vegetarian diet at the age of 14. She always loved art class and was encouraged by her parents to create things at will. In her younger years, after the fun of the lemonade stand waned, she had a business selling friendship bracelets on a card table at the end of her driveway.
In her adulthood,  Martha began crafting for fun. She sent over 100 heart-felt crafty packages to total strangers and received many fantastic packages in return. One day Martha opened up one of these glorious swap packages and found a two part epoxy resin kit. One might say, "The rest is history!" She began creating many different resin creations, starting with beads and settling on her wildly popular Scrabble Tile Pendants. Her line has expanded to include metal and resin pendants, rings, and earrings, and her desire to create new and kitschy jewelry has remained constant. While some two things may be alike, she's constantly trying to stretch the boundaries of her craft.
Martha now lives in a fabulous 110 year old home on the Neat East Side of Indianapolis with her husband, a fat cat, a wild, crinkle-eared cat, an old dog, and a dog that looks like Martin Van Buren. She now subsists on a diet of organic vegetables, peanut butter noodles, white rice, and vodka-club sodas. She's a proficient gardener, celebrated cook, almost full time crafter and blogger, and, of course, a Sunday Afternoon Housewife.
(Visited 133 times, 1 visits today)