Drawing is one of the basics in art. If you can draw, you can illustrate your ideas more easily and express yourself more fully. Classes are available for absolute beginners or you can pick up new skills even if you are an advanced artist. These learn to draw classes make wonderful gifts for amateur or professional artists or for avid hobbyists. Look through the drawing and sketching classes on this page and click through for more information, to check for discounts or to browse the complete selection. To learn more about the learn to draw classes on this page, select the class you are interested in , then click to see the video and learn more about it.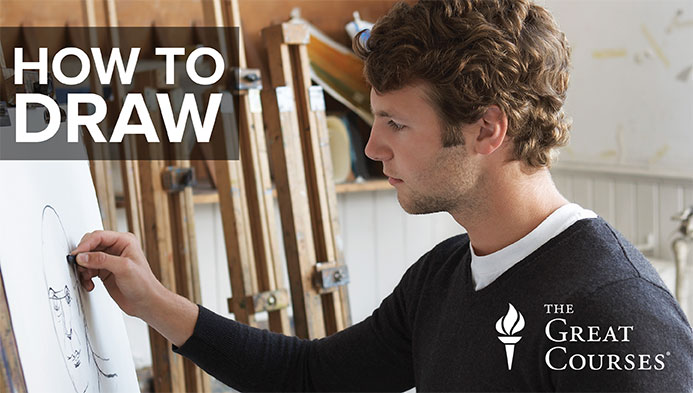 Learn how to draw through engaging lessons and fun exercises alongside art professor David Brody. At the beginning of class, you'll see how to use contour lines, construction lines and cross-contour lines to draw objects with dimension. Next, find out how to use focal areas, focal points and compositional balance to improve your compositions. Take your skills further as you learn how to bring a lifelike sense of space to your work with perspective techniques, use value to establish a mood for your drawing and create the illusion of light, volume and space and texture. David will take the mystery out of color theory and push your figure drawing forward with essential anatomy knowledge and proportion techniques.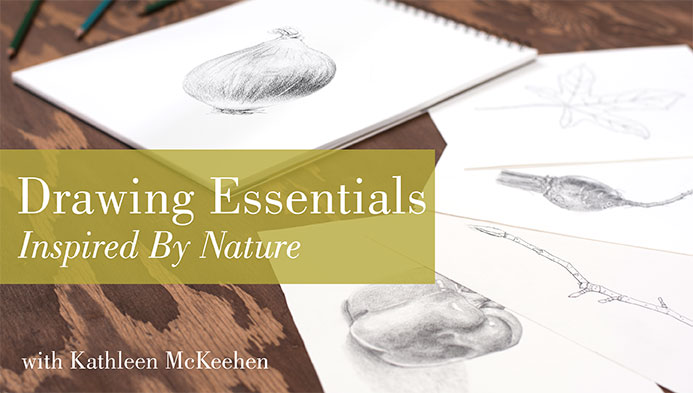 Capture the textures, form and details of organic objects with confidence! Find out how to draw plants with lessons from botanical artist Kathleen McKeehen. Start by applying simple measurement and transfer methods to draw a deeply detailed leaf. Next, illustrate a mushroom while you discover how to depict round objects with accurate perspective and form. Learn to mimic the play of light on a round form as you draw an onion. Then, build valuable shading skills as you sketch a smooth, shiny bell pepper. Layer realistic surface textures while using crosshatching, stippling and continuous tone shading to recreate a beet's rough skin. Plus, render a rose petal with delicate form and shading so drawing a finely detailed flower isn't daunting.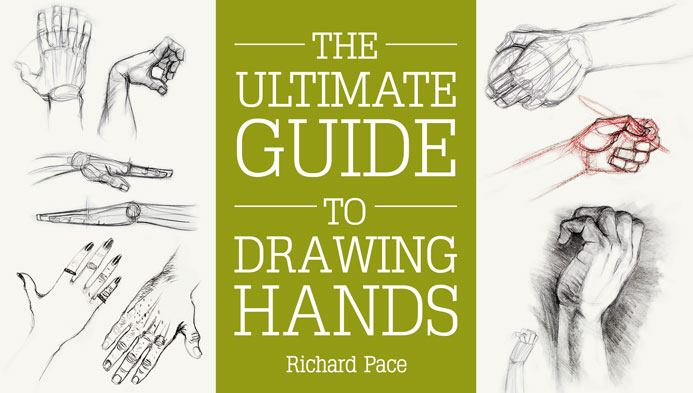 Grasp new skills to draw convincing hands alongside pro artist and instructor Richard Pace. Uncover the anatomy of the hand for true-to-life sketches. Learn to draw the hand's full range of motion. Make accurate proportions simple with valuable tips. Break down fingers into basic geometric shapes, then add surface details for sketches with impressive dimension. Render hands that are grasping, throwing, pointing and more to expand the types of scenes you can draw. Build depth as you recreate the play of light and shadow across the hand's surface. Plus, gain confidence depicting a person's age, gender and other characteristics through the details of his or her hands. Find out how to draw realistic hands as you master anatomy essentials and replicable techniques.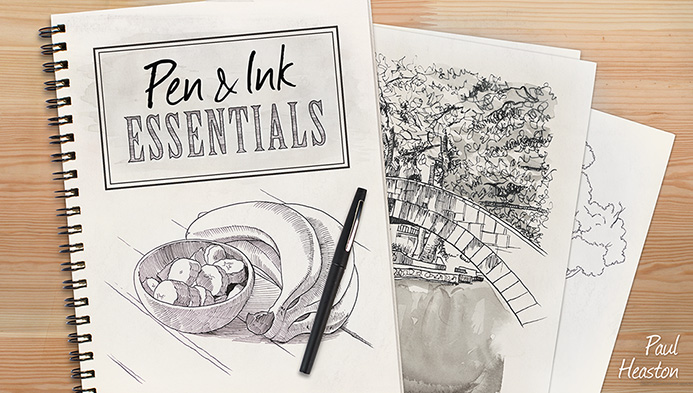 Learn how to draw with pen and ink alongside artist Paul Heaston. Start with how to capture form using contour lines, and make your work more expressive with gesture lines. Next, Paul will guide you step by step through creating gorgeous ink washes that rival watercolors. Switch to fine-tip pens as you use a variety of hatching techniques to create shadows, shading and more. Then, learn methods for building value quickly, as well as how to achieve incredible detail and remarkably even tones with the stipple technique. You'll even find out how to draw complex textures and patterns such as foliage, animal fur, stonework and reflective surfaces. Along the way, you'll gain a better understanding of when to apply each technique for your best results.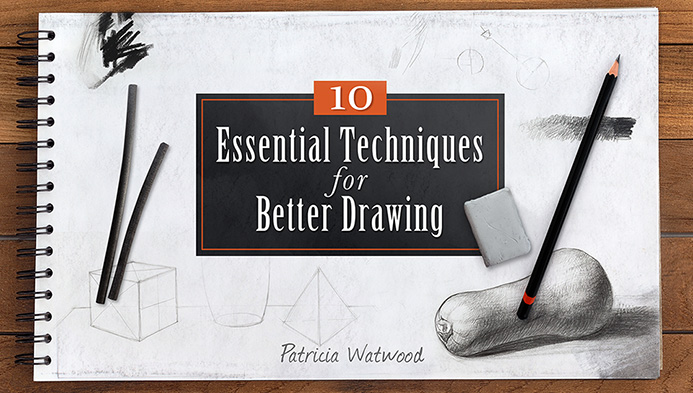 Discover a toolkit of fundamental techniques to refine your artistic skills alongside internationally acclaimed artist Patricia Watwood. Use hatching, crosshatching, stippling and veiling to create shadows, tones and gradation. Locate and define objects in your drawings with composition, block-in and contour lines. Next, depict shapes in three dimensions with precise perspective. Accurately orient objects to create a convincing sense of placement using enveloping and triangulation. Transfer drawings so they can be copied or moved to a new surface for a fresh start. Enhance your ability to depict light and shadow, and create accurate value shifts for true-to-life results. Plus, get tips for working with toned ground and drawing materials beyond graphite and ink. Apply beginner drawing techniques to draw what you see with confidence and accuracy.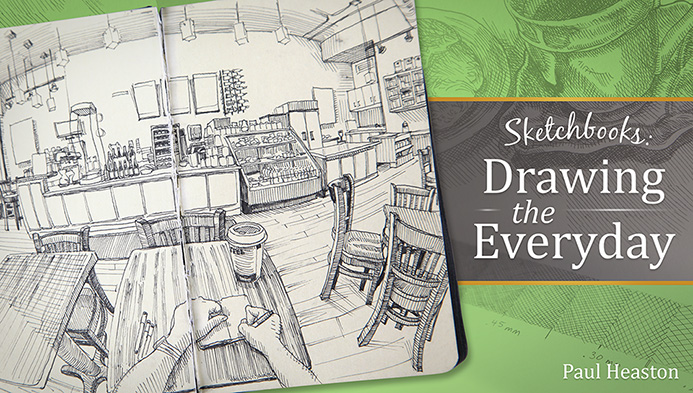 Become a better artist with a portable, versatile companion –- your sketchbook! Artist Paul Heaston shares an inspiring range of ways to use pencil, ink and watercolor in your own on-the-go "studio." Explore the world of sketching for beginners as you learn to accurately depict subject matter in dimensional space. Discover an array of texture-building ink techniques, and find out how to use this bold, impactful medium to express light and shadow. Infuse your work with color and character with Paul''s pro tips for painting smooth watercolor washes, and then combine what you''ve learned with valuable lessons on creating eye-catching compositions. Whether you want to depict people, architecture or nature, you''ll gain the confidence and creative skills to fill up your sketchbook with artful, evocative work!
(Visited 6,343 times, 1 visits today)