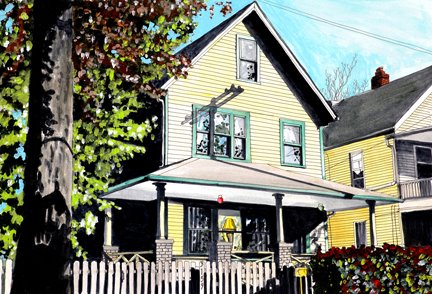 An art print is a reproduction of an original painting . Many times these prints are mass produced by using what is known as a photo-mechanical process in which the image of the original source is photographically transferred to create the art prints of the piece.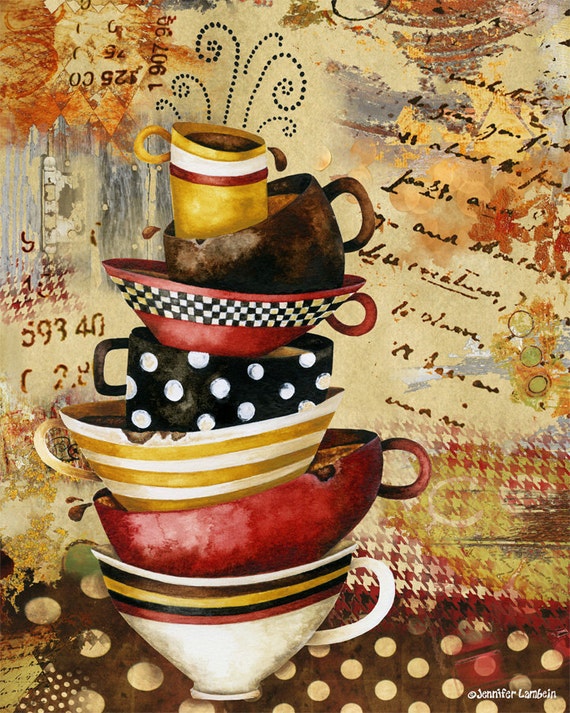 Coffee Cups Divine

A Dream is a Wish

How Do Art Prints Differ from Originals?
The main difference between art prints and originals is that the original work is a handmade creation of the artist. Because of this, the original will be a totally unique piece of work, a one of a kind creation. The art print is simply a copy of this original work and may be one of a limited number of prints produced, or may be one of many.
An art print will lack the textured strokes of the artist's brush and will usually be very flat. Upon closer inspection, you can usually see a dot matrix pattern in the print, similar to a photo you might find in a magazine. The art print will also have sharp and clean edges and lack the irregularities one might find on an original hand painted piece of canvas. Prints of originals will also be missing the telltale pencil lines of the sketch the artist made before painting, and may even have an identification number or a copyright symbol somewhere on the piece.
Offset Lithographs and Giclees
For those who love the work of popular artists but don't have the budget to purchase an original work, reproductions of art prints offer an affordable option. The most common and least expensive reproduction option is the offset lithograph produced using commercial offset printing. Another option in reproduction is the Giclee print. Giclee prints involve taking the digital image of an original art work and printing it using an inkjet printer onto canvas, paper, or other types of media. The Giclee prints tend to cost a little more than the offset option but also allow for printing as few or as many prints as desired, as well as the freedom to use a variety of materials.
Other Types of Original Art Prints
Some artists prefer to use other methods of printing and may use a variety of different materials to apply the ink to a piece of art. Items such as wood blocks, aluminum, plexiglass plates, silkscreens, copper, or stones might be used to create a plate from which several pieces of art are made. Even though many pieces may be made from the same plate, because of unique differences in each printing due to the application process, each of these pieces is considered to be an original print. It is common to find original art prints in editions that include the signature of the artist as well as a number indicating which number the particular print is out of the number of total prints in the edition, for example, 2 of 10,or 2/10.
Some printing methods used in making these original art prints include collagraphs, serigraphs, lithography, and digital art prints. Collagraphs use several boards resembling a collage to act as a plate to apply ink to the paper. Serigraphs involve a process of silkscreening and can create higher quality printing with greater accuracy than the collagraphs. In lithography, limestone or a photosensitive plate is used to create or transfer the image onto. The image is then inked up using rollers and then printed on paper by hand using a large, flat press. For digital art prints, these can be created on a computer using an image or drawing application. The image is then printed on archival paper using an inkjet printer.
Types of Paper and Canvas
Art prints may be printed on a variety of different paper types, as well as canvas. All papers should be acid free to ensure the longevity of the piece. Premium archival matte paper is a heavyweight paper that provides high contrast and a crisp reproduction. Premium glossy photo paper provides great depth and vivid color and is a good choice for Giclee reproductions. Premium semi-matte photo paper offers a neutral tone, high ink saturation and minimal glare. Premium luster photo paper is a favorite of portrait photographers and makes images of water seem to come to life. Cool tone picture rag is made from 100% cotton and is ideal for black and white images. Somerset velvet paper is the perfect choice for reproductions of oils and pastels, while watercolor paper works best for reproductions of watercolors. For a vibrant print with a metallic shimmer, metallic paper works best.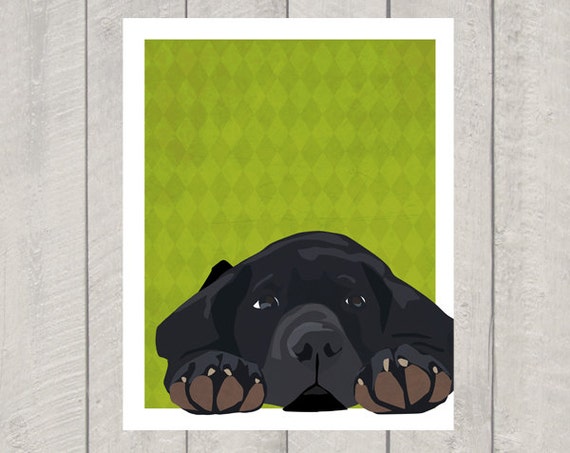 Black Lab Art Print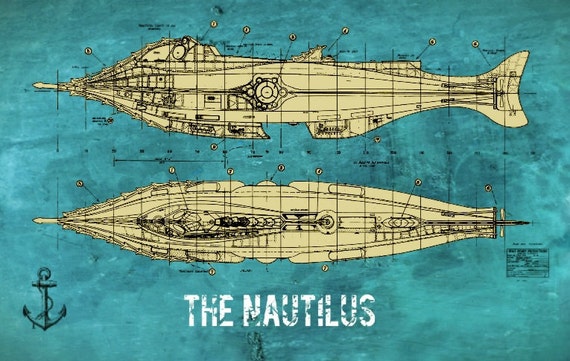 Victorian Nautilus

When choosing canvas for art prints, glossy canvas helps to recreate the texture and reflective qualities of a painting. A matte canvas will actually make the print look more like the original painting and provides a unique softness to the print.
When it comes to original art or art prints, it typically comes down to how much you are willing and able to spend on a piece. An original work will typically last the longest, so take the time to determine what matters the most to you before making a purchase. Either way, you will have a beautiful piece of art.
(Visited 1,772 times, 1 visits today)