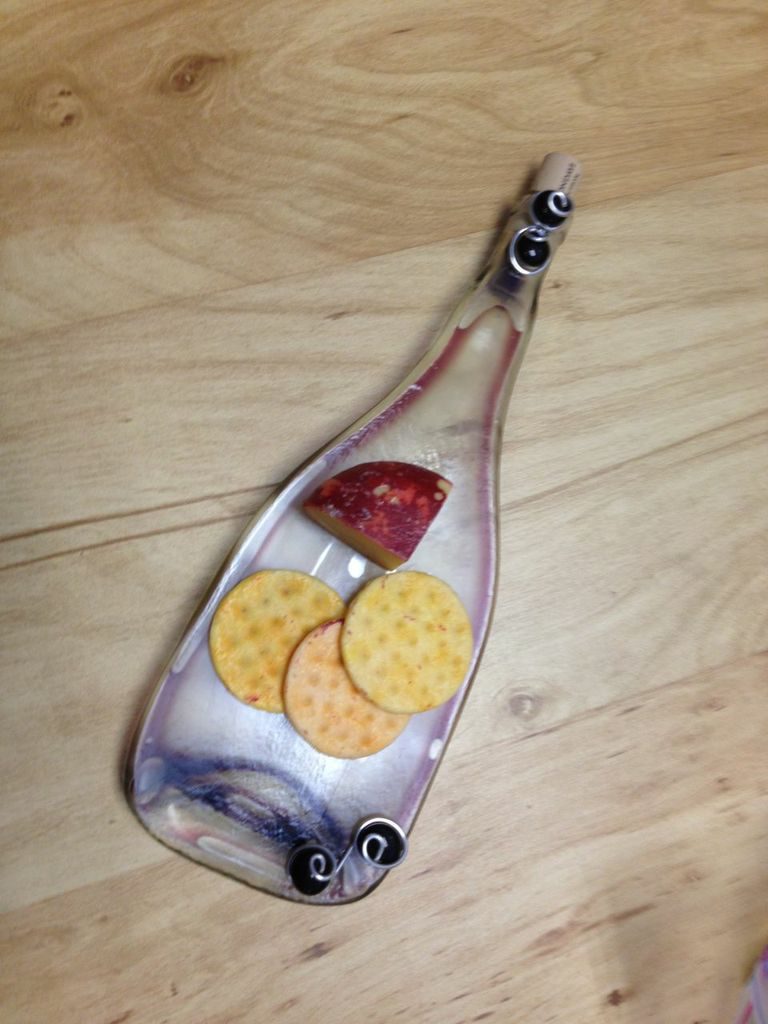 It's Earth Day year round at the From the Blue Bag office and studio, ever since Deby Cowdin decided to start a business that focused on using her art to creatively convey the importance of recycling to everyone.
The company began with one product, a flattened wine bottle cheese tray that was an improvement on an existing concept that Deby had seen at a friend's house. But the line expanded and business really took off when the food functional serving trays and dishes were developed with a little help from the ingenuity of husband Scott.
All of the items in From The Blue Bag's current product line are food functional, meaning they are freezer, oven and dishwasher safe.
From the Blue Bag obtains their materials by engaging local bars and restaurants to join in its bottle recycling program. The company provides a collection receptacle and comes to empty it once a week. They also encourage these companies to recycle their styrofoam peanuts and bubble wrap, both of which do not biodegrade in a landfill.
The gift industry is constantly looking for new and innovative gifts. The green movement is spreading so rapidly some couples have even planned their weddings with completely environmentally aware products and services. From the Blue Bag filled this gift niche by investing in equipment that can laser etch an invitation right onto a bottle. They can also personalize any of their other products.
Who knew trash would be in Deby's future? She sure didn't.
Brooke Cowdin
(Visited 127 times, 1 visits today)