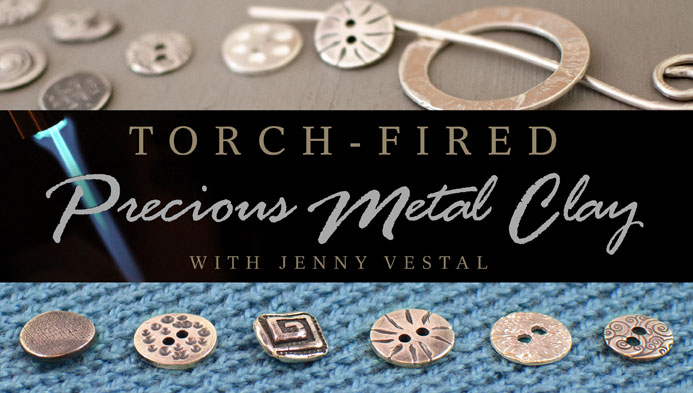 Class Description
Fine silver jewelry is yours for the making with precious metal clay and a small kitchen torch. You will be inspired by how easy it is to make striking pendants and earrings with this innovative clay – its tiny particles of fine silver fuse into solid metal when fired. Jenny Vestal will show you how to shape and texture the clay, then fire it with a small butane torch (such as you would use to make creme brulee) and give it a shiny finish. If you can make dessert, you can make affordable silver jewelry and adornments.
For class description and lesson plans, click here.
Supplies You Will Need to Complete This Class
PMC3 Silver Clay, 6- or 9-gram package (PMC3 is the only kind that can be torch-fired)
Handheld butane torch
6-inch square Solderite pad or other fireproof surface
Small brass brush
3M Tri-M-ite Imperial Polishing Paper assortment
Butane fuel
Safety goggles
Heatproof bowl for quenching
Basic jewelry-making tools such as needle-nose pliers, metal tweezers, a graduated slat set and small files are nice to have, but you can also use items you have around the house. Recommended substitutions are in the course supply list.
For additional information, click here.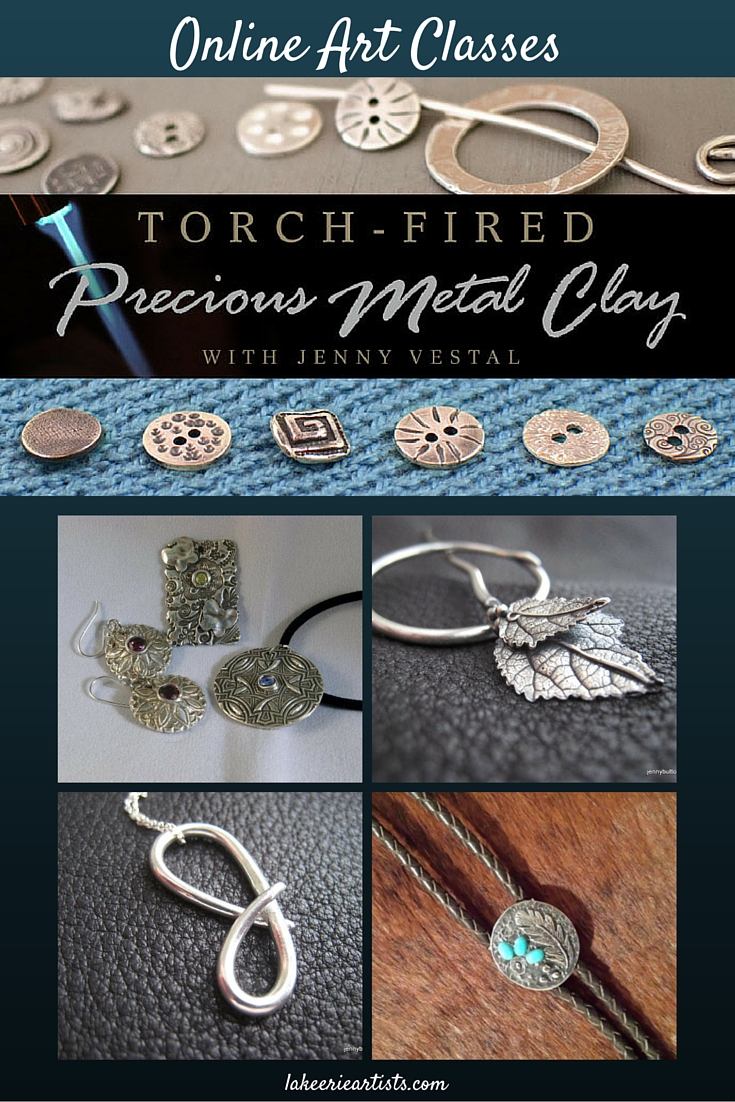 (Visited 556 times, 1 visits today)